Apartment with 2 bedrooms, on the 2nd floor in Villa Hjadlane


In mid-June 2023, our 2 newly renovated apartments in Villa Hjadlane, was ready for rent.
Villa Hjadlane has the address Hjellane 2, Voss, and is located just below the fields of Store Ringheim hotel & restaurant. See the map image further down at the page for an overview and the locations of Villa Hjadlane, Villa Solberg and Store Ringheim hotel & restaurant.  
The newly renovated apartment at the 2nd floor is bright, spacious and modern. The apartment has 2 bedrooms, with room for 4 people. The bedrooms is furnished with quality beds and toppers for a good night's sleep. Both bedreooms have a double bed, where both bed linen and towels are included in the rental price. Everything with hotel standard.
Note; Bedroom number two is in the hallway with the stairs, outside the apartment itself.
The living room is bright and pleasant, with a comfortable sofa and a seating area. TV with chromecast and free Wi-Fi included. The kitchen with a dining area, is fully equipped with what you need for a comfortable and pleasant stay.
Access to a large veranda from the master bedroom. The veranda with a nice view is a perfect place to relax with your morning or afternoon tea. The newly renovated bathroom with tiles on the floor and walls have a walk-in shower, sink, toilet and a washing machine.
The apartment have a shared entrance and a hallway with the apartment on the 1st floor. Parking for 1 car in the yard. No pets allowed.
The apartments in Villa Hjadlane have self-catering, with an option of buying breakfast at the hotel for an additional fee.
Booking of the apartments via the booking system here on our homepage or by contacting us by e-mail. Check-in and keys to the apartments at the reception at Store Ringheim hotel.
NB. Parts of Villa Hjadlane are still under renovation. There may therefor at times be building materials around the house and some noise during the time when the craftsmen working at the house.
e: booking@storeringheim.no • t: +47 954 06 135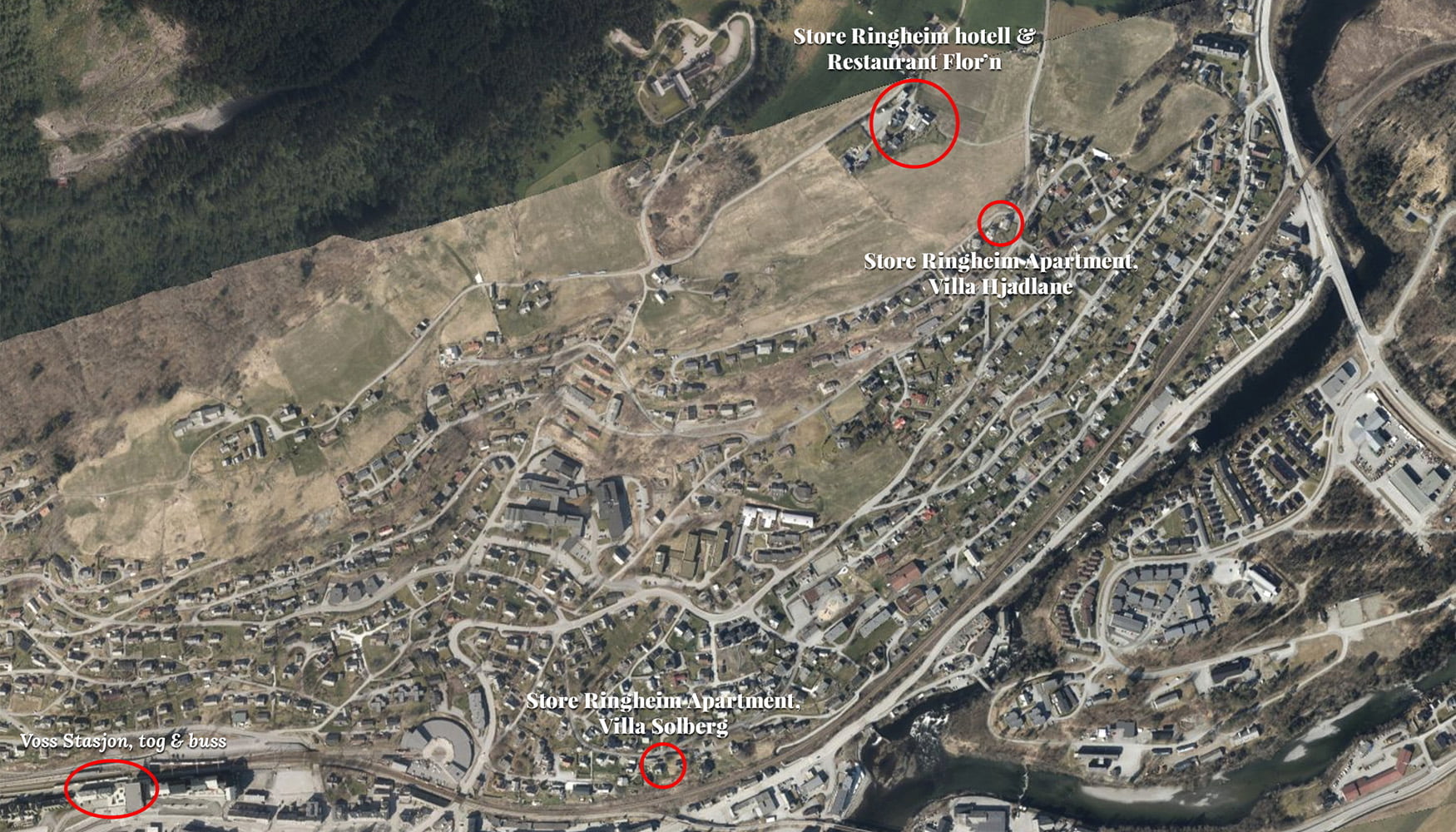 e: booking@storeringheim.no • t: +47 954 06 135