Would YOU like to work with us?

We searching for more staff. Restaurant manager in full time position and waiters, maid for the "summer" season. 
Restaurant Flor'n is open every day during the summer season. With many visiting guests to serve, both Norwegian and foreign guests, we need more employees for our hotel & restaurant.
More information about the posititons, follow the links or contact Vibeke Mortmannsgård, Temp-Team Bergen.

RESTAURANTSJEF / restaurant manager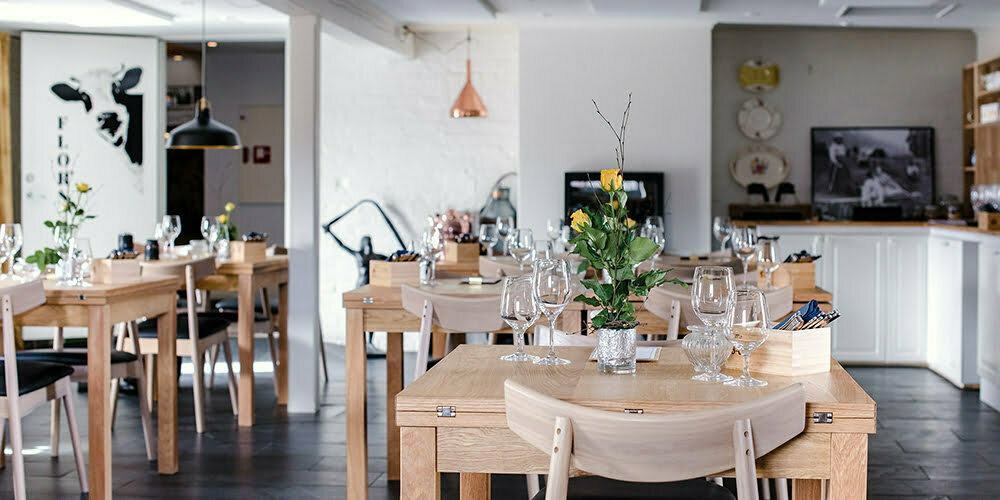 Store Ringheim is a small hotel and a medium size restaurant situated in Voss, Vestland, Norway. Store Ringheim hotell & restaurant is a place for a good experience and we are proud members of De Historiske Hoteller og Spisesteder, www.dehistoriske.no - and Historic Hotels of Europe.
HOTEL: Our small boutique hotel have 15 unique and comfortable hotel rooms situated in Gardshuset, the old farm house and Reiskapshuset, the old tool shed. The rooms are comfortable, spacious and nicely restored. They are of different sizes and all rooms have modern tiled bathrooms with showers. Here are everything you need for a good overnight stay. We have a wireless network in all our buildings.
RESTAURANT: We offer down-to-earth and ructic meals, made from the best of local produce. The restaurant serves in 3 rooms and also have an outside terrace with a conservatory. Our a la carte restaurant is Restaurant Flor'n, the two other rooms are mainly for groups and conferences. The restaurant is renowned for serving excellent food and have a very high score on Tripadvisor. All food is being made from scratch mainly based on local, un-travelled raw material. We also have our own kitchen for butchering and production, where we take in whole animals in the season fro processing and packing for the rest of the year. The restaurant have its own garden right outside the kitchen with berries, herbs, flowers and vegetables. The owners are dedicated foragers and brings in berries, mushrooms etc from nearby forests and mountains.