Welcome home to Store Ringheim hotel & restaurant!


BOUTIQEHOTEL ~ Gardshuset


The outside weathered grey farm house have inside 6 historic and unique hotel rooms. Gardshuset is carefully restored and the rooms are comfortable with all the amenities expected to find in a modern hotel.
We consider it to be far too unpersonal to have numbers on the doors in our old farmhouse, instead we gave them names reflecting the previous use of the rooms.
e: booking@storeringheim.no • t: +47 954 06 135
BOUTIQEHOTEL ~ Reiskapshuset


Reiskapshuset, orginally the old tool shed, was refurbished as a hotel in 2017. The house  have 9 modern and comfortable rooms with good size, all beautifylly decorated as the rest of the hotel.
In Reiskapshuset the rooms all got name from the surrounding mountains here in Voss.
e: booking@storeringheim.no • t: +47 954 06 135


From February 1st 2023:
Wedensday - Saturday, 5 pm to 11 pm
The kitchen close at 9 pm.
Table reservation.
For groups more than 10 people we keep open at other times with booking 2 days in advance.
e: booking@storeringheim.no • t: +47 954 06 135
Parties, weddings, meetings, courses & conferences


Welcome into a different world, houses with soul, rustic timber walls, nice details and a calm athmosphere in addition to all you need for your events & meetings.
You can rent our entire facility for your event.
e: booking@storeringheim.no • t: +47 954 06 135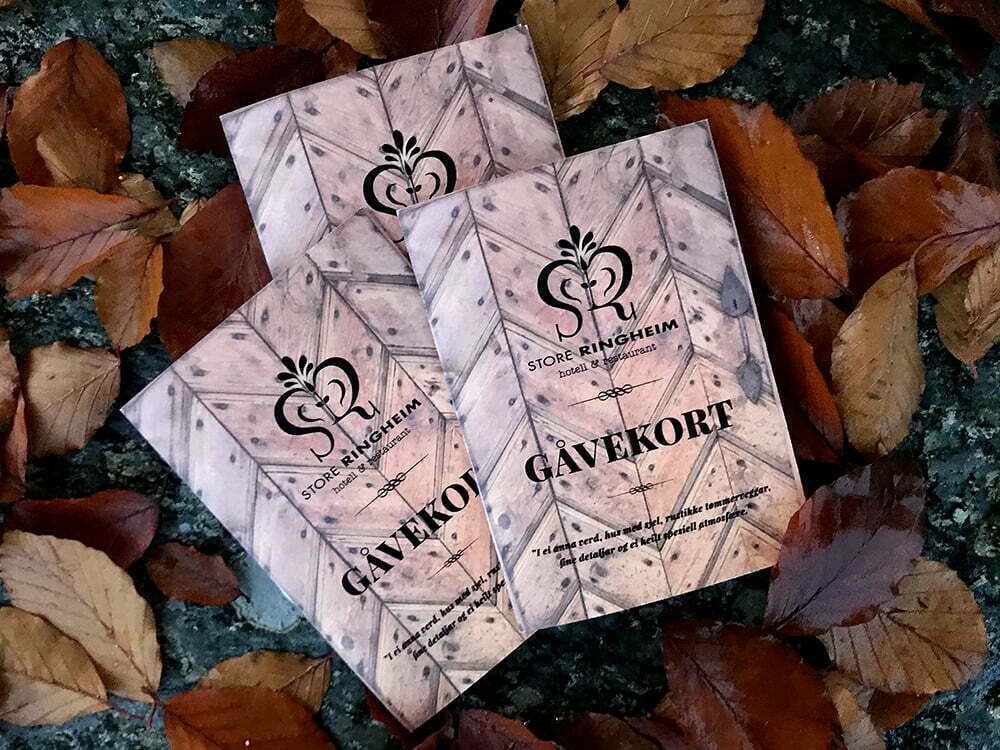 Good experiences creates good memories! What's better then a gift card for a hotel stay in our boutique hotel or a taste experience in Restaurant Flor'n?
Gift cards are the perfect gift for any occasion. We offer different kind of gift cards, our own physical gift card for sale in the reception - or gift cards to buy from Givn or De Historiske.
e: booking@storeringheim.no • t: +47 954 06 135